Thursday night is "Knit Night" every week at The Crafty Lady (that's not to exclude crocheters and embroiderers; we welcome you too! We just like the alliteration of "Knit Night" 😉)
As I was saying, Thursday night is Knit Night at our shop. For a modest fee of $5.00, yarn-crafters of all sizes, shapes, ages, genders and levels of experience are invited to join us for tea, coffee and conversation. Officially the evening runs from 6:00 to 9:00 p.m., but folks have been known to arrive as early as 4:30 p.m., so no worries.
The snacks and beverages on hand for the evening are a source of weekly pondering for The Crafty Lady and the two of us on her staff. Do we want sweet or savoury this week? So-and-so can't have nuts; one regular prefers a particular flavoured cream for her coffee while another prefers plain cream. How's our stock of crackers and cheese, tea and coffee?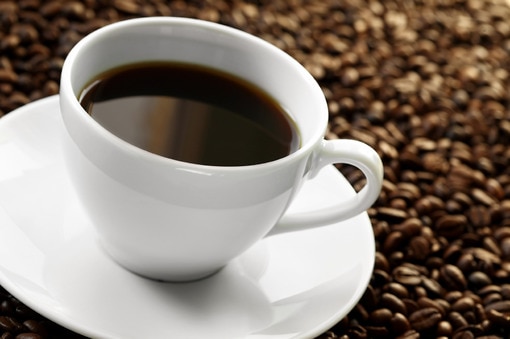 When our guests arrive we try to make them comfortable and then the inquiries begin. Do you want your drink now or after you've eaten your sandwich (some come straight from the office)? Is it 'leaded' or 'unleaded' for you this week?
When the evening begins, I've already put in a full day at the shop, and I have a 1/2 hour drive home, so usually I don't stay very long, but when I do, I like my coffee dark-roasted and black. Usually I'll choose a 'Paradiso Dark' (from Second Cup), or an 'Americano' or...a double-run 'Espresso Roast'.
Mmmmm....
Espresso
...rich, colourful, classy...and a little can go a long way -- just like this week's Super Special Sale Yarn offering!
150 grams = 135 metres (148 yards)
50% Cotton; 50% Acrylic
Regular Price: $28.00
You only need one of these delicious skeins to make a fabulous decorative loopy cowl...
A slouchy market bag
A swingin' party purse
Or a handsome crocheted collar
(add beads for a bit of 'bling'!)
Coffee, tea or yarn: it's all here for you at The Crafty Lady!
*Written by Margaret, happy TCL employee who not only likes her coffee black, but also her scotch -- neat! 😉