What's it like to be kissed by a butterfly?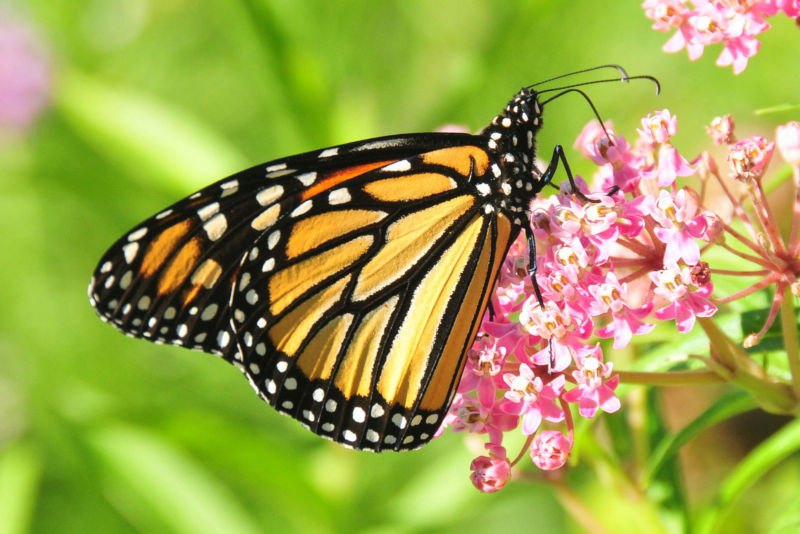 I'm guessing it's light, airy, and a bit like being tickled by a light breeze.
For humans, the best we can do to produce this effect is to bat our eyelashes when we give a loved one a kiss.
It's a sweet and gentle gesture and -- I'm told -- works best between an adult and a beloved child.
In the interests of pushing Mother Nature to bring us Spring -- and with it, blossoms and butterflies! -- here at The Crafty Lady we're offering another spring-like yarn for our Super Special this week.
from EL. D. Mouzakis
125 grams = 228 metres (249 yards)
100% cotton
Machine wash, machine dry
Regular Price: $14.00
Ravelry's resources
show over 4,000 projects that can be -- and have been -- made with this yarn -- in knitting, crochet and weaving. There are baby blankets, sweaters, caps, market bags, hot pads, face cloths...
You could even make...butterflies!
Photo: Hopeful Honey
Free pattern to knit
HERE
.
Free pattern to crochet
HERE
.
Butterfly Kisses...
Written by Margaret, happy TCL employee who can't wait to be able to knit outside on a sunny Spring afternoon, watching the butterflies go by.