Photo credit: Reader's Digest
Whether you work (or play!) with paint or crayons or beads, fabric, or fibre or (embroidery) floss -- or you don't -- just walk into a shop where these sorts of things are on display.
Or just walk into an art gallery, a florist's shop, a farmer's market or even the produce section of your local grocery store.
You will be surrounded by colour. Every where you turn you'll see colours, light and dark and in between.
If it happens to be a yarn-and-craft shop, the colours will pull you in to touch the textures. The floss will call you to stitch; the yarn, to knit or crochet something -- be it for yourself, for someone else, or simply for the pleasure of it.
Nowadays, yarn is more colourful than ever before, and there's so much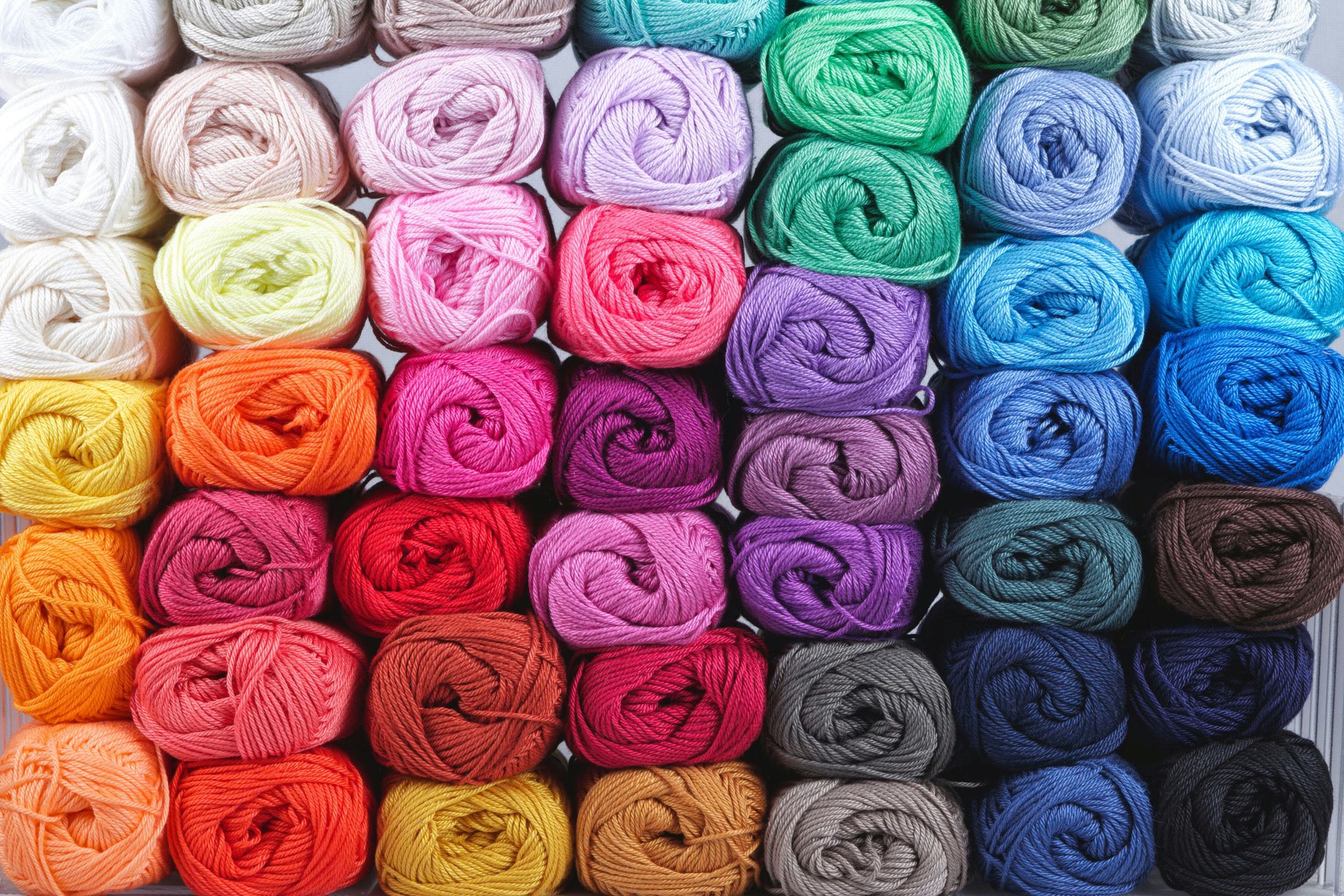 selection! You can combine solid colours to create vivid stripes or colourful intarsia (pictures) or stranded patterns.
You can employ tonal or gradient-dyed yarn for a gentle journey from dark to light. You can find yarns that are dyed so they form stripes or Fair Isle effect patterns, and you can find yarns that are 'variegated' -- ones that produce random colour patterns, streaks and pools of colour.
And its a variegated selection that is the star for our Super Special Sale this week!
100 grams = 198 metres (217 yards)
50% Acrylic
40% Wool
10% Nylon
Regular Price: $11.50
After all, it's a
c
o
l
o
u
r
f
u
l
world!
Written by Margaret, happy TCL employee who revels in the colours around her every day.