Can you see the very busy bees thoroughly enjoying the flowers?
The Crafty Lady is allergic to flowers, so I am providing some Mother Nature's colour in two views.
Overlooking Kalamalka Lake, British Columbia
Over the past several years, colouring books have become very popular as hobbies and to help wile away idle time when you can not knit, crochet or quilt.
Quoting from Coloring for Dummies For Adults (available from Chapters/Amazon, etc.)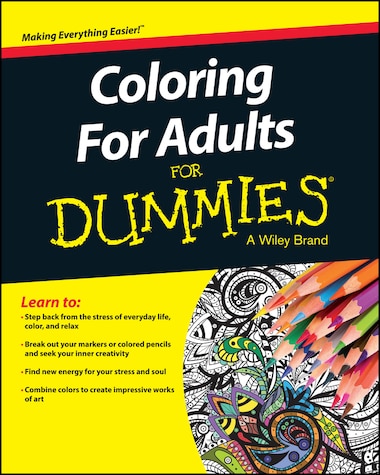 "Coloring? Isn't that for kids? Certainly not! Coloring is for all ages. Coloring is a great hobby for adults. It's the ideal way to relax after a hard day and perfect for giving your creativity a boost. For many people, the coloring of a beautiful picture is a kind of meditation. You focus on what you're doing at that very moment and forget everything around you".
Colouring can be something you do alone, in a group, listening to a podcast, watching TV. Colour can feed your creative side while being very meditative. You can find colouring books at several price points, on many types of paper, and you can use anything from markers to crayons, to coloured pencils, or expensive artists paints.
One other bonus - there are no rules! You can use any colour, you can colour inside or outside the lines - or draw your own creation. There is so much more to colouring as an adult. While colouring you can be a child again - create a masterpiece, or more than one at the same time. You can share, you can keep, you can hang on the wall/fridge.
I invite you to read this article from the International Bipolar Foundation website, which you may find very interesting http://www.ibpf.org/blog/new-hobby-consider-coloring-books-adults.
This week's special is right up the creative colour avenue. It is also a chunky yarn, so your creation will work up very quickly.
$5.00
Kureyon Air has two plies, spun with less twist than many manufactured yarns. It can be a little difficult to see, because the yarn has such a "rustic" loosely spun effect, but if you untwist it you will definitely get two plies in your hand. It's how they get the striated effect that shows up in some dye lots (like, black and orange
blurred together.)
As far as I can tell it is manufactured in Japan, hence the Japanese name for the yarn: くれよん (pronounced coo-ray-oh-n) is the Japanese pronunciation of the English "crayon;" thus, the literal name of the yarn is "crayon."
Summer is the time for vibrant colour, this is one of the yarns to consider working with this summer for winter colour. And -

It is 100% wool and will felt

. Check out some of the projects on Ravelry.
Written by Anne, as I enjoy summer colours!